Package 2 of 4 arrived today with some additional oil pans. 2 more to go until we can send them off to get the baffles done for the BK1 and BK2 ATQ baffled oil pans.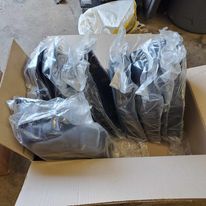 Pretty much all of the needed surge tank gaskets are now here for the Manifold Spacers. Material is on order and production and shipping will commence next week.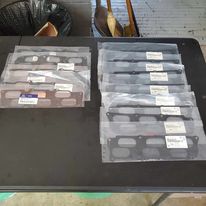 The last remaining component to assemble the ATQ Short Shifters arrived today. We've begun shipping the kits as of 1 week ago and now that everything is here the turn around time of the remaining kits on order will be much quicker.

The 2010-2016 Differential Bushing kits resume shipment 1 week after the Labor day weekend.


This concludes todays update.